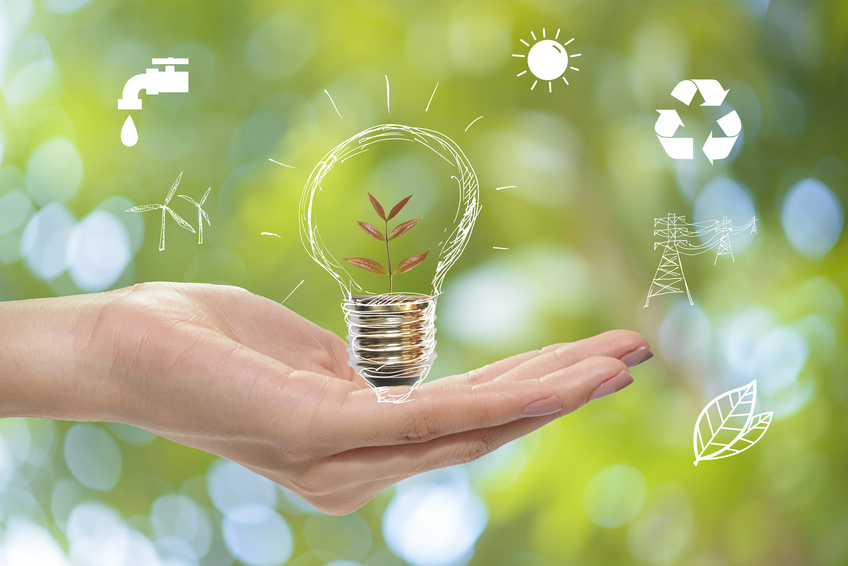 Smart energy saving tips
Singapore is faced with electricity shortage. With electricity usage at peak thanks to countless number of electrical gadgets used today, having a cut on your electricity consumption have never been so difficult. In Singapore, the deficiency of natural resources has been on the rise. In fact, it has become more important for the households and commercial buildings living in Singapore to consider a serious cut in their electricity consumption than other regions in the world. The electricity shortage in Singapore came as 330 GWh in 2015, as reported by Energy Market Authority. By redefining our lifestyle, we can conserve electricity and cut our utility bills to a significant extent.
Do you know that incandescent bulbs eat up 25% of the home energy budget, on average?
Replace your incandescent bulbs with LED light bulbs, as one of the best ways to reduce energy consumption and your monthly bills. LED light bulbs are energy-efficient tools that have a deep impact on daily-basis electricity usage in your home. LED (Light emitting diode) bulbs have scientifically been proven to use 85 percent less electricity than incandescent bulbs. In addition, these bulbs are known to be more durable; as much as 20 times, than traditional bulbs.
On average, a Window AC costs around 14¢ per hour, a large central AC 36¢ per hour, & a ceiling fan 1¢ per hour on your electricity bill. The cost difference is HUGE.
This is not our estimates, but the findings revealed in one of the reports published in the New York Times.
Singapore's humid and hot weather calls for an AC system, yet there are less expensive substitutes available to keep your places cool. Fans generally consume lesser amount of electricity than AC units. The best option is the ceiling fan, which is more efficient in cooling than a standing fan. A fan usually consumes 1/10th of the electricity used by an AC. Based on 2012 average electricity tariff ($0.2989 per kWh), a household electricity bill can bring a huge saving of up to $840 annually if fans are used. Replace your ACs with ceiling fans as a great alternative to cut down your energy cost.
What if you want to have an AC system anyway?
If you need AC anyhow, energy efficient models should be used. In addition, we would recommend you to keep your Air Conditioners set at an optimal temperature of 250C. Many air conditions of today offer inverter feature that maintains AC's optimal temperature while consuming less electricity. Moreover, such systems are also fitted with smart mode that automatically turn offs the AC while not in use. Keeping an AC doesn't matter; however, how you use it can greatly influence your monthly bills.
Natural Light is Free of Cost
While homes are incomplete without lamps and light bulbs, we advise you to lessen your dependence on artificial sources of light. There are many ways to take full benefit of natural light. For instance, use light colored loosely woven curtains. They not only maximize the sunlight flooding your home's interior but also maintain privacy. Light bulbs should not be unnecessarily used in a day-time.
In addition, don't block your doors, windows and other ventilation sources by large sized furniture. Choose furniture that is light in colors including white, cream and beige. These colors reflect light more than dull shades and maximize the extent of natural life coming into your home. Painting your walls with these colors also help. In your kitchens and study rooms, consider task lights or table lamps as they use less electricity than regular room bulbs.
What else?
Apart from these most important tips, you can also consider the following advice to curtail your energy bills every month.
Unplug electrical appliances when not in use; plugged appliances and gadgets when left plugged on standby mode, consume up to 20 percent of home's electricity consumption.
Position appliances such as TV perpendicular to your windows. This minimizes the need of screen brightness. More screen brightness means more electricity consumption. Position your refrigerator in a way that helps efficient ventilation since its cooling efficiency is based on the space around it. Poorly positioned and insufficiently ventilated refrigerator will use more electricity to perform cooling.
The bottom line is:
Saving electricity and cutting down your bills, is not that much difficult as we usually think of. These simple and smart tips are highly encouraged to be followed by all individuals in Singapore, so as to ensure cost saving not just on an individual level, but also at an economical level by conserving natural resources as much as possible. Kiasuplumber provide island
Need cost saving solution in electricity? Kiasuplumber is specialized in electrical services in Singapore and we are happy to assist you in the area of electrical work.