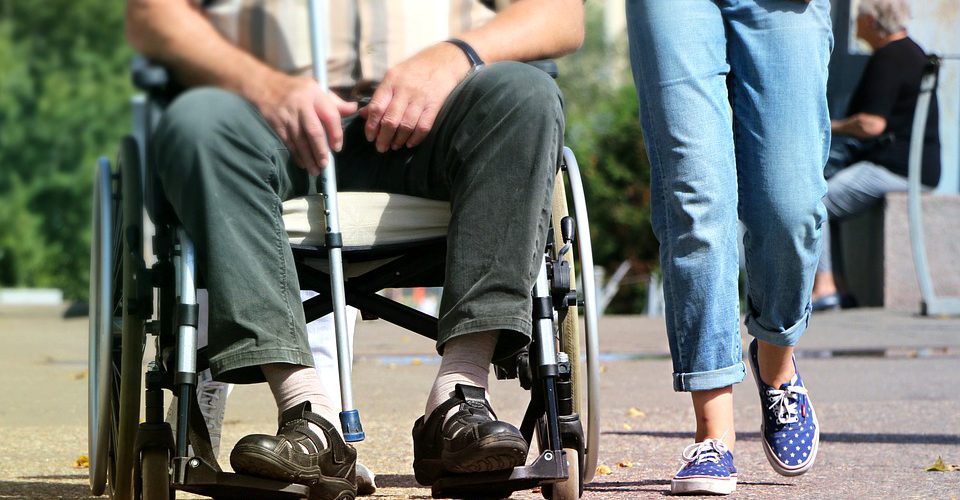 The World Health Organization reports that 15% of the population in the whole world lives with some form of disability. Of this number, 2 to 4% faces difficulties in functioning every day.
You may not have a relative or a friend with disabilities, but knowing this statistics should make us start considering about turning our homes into ones that are conducive for PWDs. In this article, we're going to discuss some interior design elements as well as bathroom and kitchen fixtures that will make your house a PWD-friendly environment.
Wheelchair Ramp
If you haven't had a PWD visitor before, you might not have given any thought about installing a ramp in your doorstep. Some houses have a ladder reaching up to the door and this fixture will make it hard, if not impossible, for PWDs to enter the house. To remedy this, you can install either a ladder that can be transformed into a ramp or a ramp on one side of the ladder.
Bathroom Handle Bars 
This is one of the most basic fixtures to install if you're considering making your home conducive for PWDs. The bathroom is one of the accident-prone areas at home because it's usually wet and slippery. Handle bars right next to the toilet seat are much needed to help persons with disabilities stand up from a sitting position. There should also be grab bars on the walls of the shower area, three to four in number, that will serve as their support as they move. Towel holders should also be within their reach and not positioned too high on the wall. You can hire professional handymen to do this for you, but if you try to do it by yourself, make sure you know the common handyman myths that you should not apply.
Adjustable Shower
Yes, it's pretty stylish to have tall shower poles without anything hanging in the middle. This style is also cheaper for lack of any additions embedded on the pole. But if you want to make it easier for your PWD visitors or friends to use the shower, it will be best to have adjustable shower heads that they can easily pull down or up.
Stool in the Shower Area
Can you imagine taking a shower without your legs functioning well? This is the situation for most PWDs and it's better to make the design of your shower area flexible for this physical condition. Although a stool may be an obstruction that eats up space, it's a must so that persons with disabilities can easily maneuver inside. Some would even install ceramic chairs as an attachment in the shower walls to make it really very convenient for PWDs to take a shower in the bathroom.
Easy-to-Reach Kitchen Cabinets
The usual cabinets in our kitchens are positioned on the upper part of the wall to make space for the counters. You may want to do a little adjustment on a certain part of your cabinet by extending it one notch lower on one side. Put some of the utensils, plates, and soup bowls inside that extended lower part that is easy to reach for PWDs. If you can make more adjustments, you may opt to install low-lying cabinets all over your kitchen.
Leg Space under the Sink
Lastly, make your sink more conducive to use for a person with disability by leaving leg space right under it. Most kitchen sink systems are designed with cabinets under. This design makes it difficult for PWDs to wash their hands and use the sink.
SaveSave
SaveSave