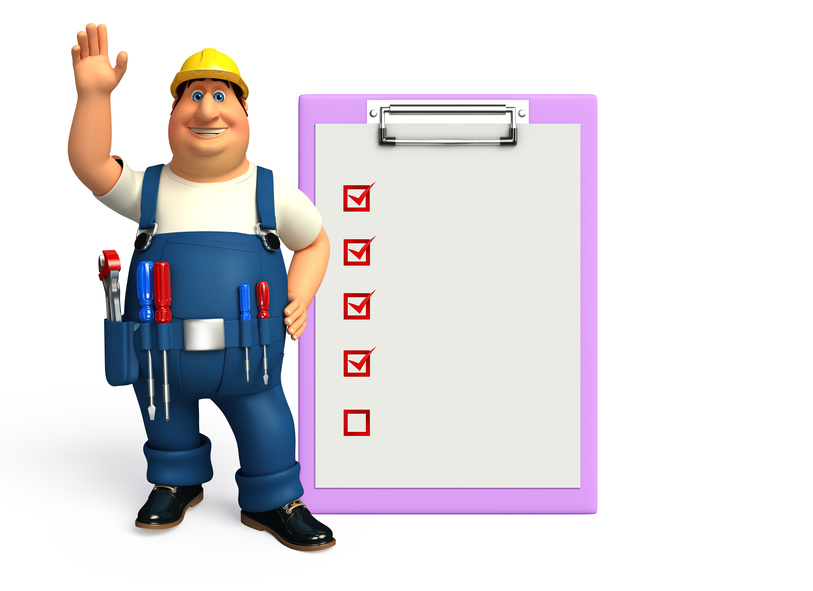 Our home needs a reliable source of water to help us fulfil all of our daily tasks. The availability of water provides our residences with a degree of convenience and functionality. Otherwise, homeowners everywhere won't be able to bathe, nourish themselves, or prepare their meals. That's why it's very important to have a plumbing system and all of its corresponding components working in their best condition. To make this feat possible, you should call on a professional plumber to help with your maintenance and repair needs.
Just like other professional contractors, plumbers spent a considerable amount of time, money, and effort to master their craft. These people are knowledgeable when it comes to plumbing repair, installation, and maintenance matters. Furthermore, they use the proper tools to resolve all kinds of plumbing problems you might encounter inside your home.
How much does a plumber earn in Singapore?
A lot of people all over the world assume that plumbers don't earn that much. Most of these folks would think that it would be better to pursue a career in other proven fields where money won't be hard to earn. This assumption is actually not correct. Here in Singapore, a professional plumber earns a respectable wage that allows a lot of financial benefits for contractors from this industry.
According to a 2016 statistics report on job salaries in Singapore, a professional plumber's rates ranges from $20 to $25 US Dollars per hour. Meanwhile, an entry-level plumbing contractor stands to earn an average of $40,000 US dollars in a year. Professional plumbers with eight or more years of experience have a higher annual salary at $50,000 US dollars. This report only proves the value of a professional plumber in Singapore and the benefits people enjoy from their field of expertise.
So you see, contractors who take on the challenge of being a plumber isn't all about fixing pipes or faucets just because the feel like it. These are people who have invested a great deal of personal and financial sacrifice to serve others as a professional plumbing contractor. As a result, these professionals can give you the best because they themselves are properly compensated for their work.
How does one become a licensed HDB Plumber?
Not anyone can wake up one morning and be a professional plumber before the day is done. You need to complete certain steps before you can set out to become an HDB plumber people can trust. If you have come this far and you're interested in becoming one, here are the steps you should follow.
First and foremost, you will need to finish High School and obtain a diploma. You can also finish a GED course to attain this step. This should be done because plumbers need to have knowledge of mathematics, mainly geometry and algebra. Plus, people who will pursue plumbing as their chosen career should also be knowledgeable in the usage of computers and blueprints.
After attaining a High School or GED diploma, one must undergo a Vocational Course as the next step. The said course can be taken in a technical school or a community college. In this course, people will formally study plumbing methods, tools, and principles for their future usage. Furthermore, students will also be familiarized with water supply systems and the various plumbing fixtures used in residential, commercial, and industrial settings.
Once a person completes a Vocational Course, he or she must undergo an apprenticeship program. This means a certain amount of time must be allotted to work with a professional plumber. Usually, this takes around four to five years. A professional will help expose the apprentice to all aspects of plumbing and show firsthand how the job is done. If you are in a situation where you need to find an apprenticeship program, you can check out various unions and organizations in your area for any information on this matter.
The final step is becoming a professional plumber is attaining a license from the Singaporean Government. To make sure you are eligible, you need to have at least two years of working experience. This should not be a problem since the previous step is to work as an apprentice first. You also should pass a licensure exam for a plumber Singapore that consists of plumbing codes and trades. Once a person passes the said exam, he or she will be granted a license to be a plumber in Singapore.
By all means, the journey of becoming a skilled and trusted plumber is not that easy. You will need to invest a great deal of effort to accomplish all of these steps. But after all of these steps have been completed, you will enjoy a degree of trust from consumers and a wide market to serve in Singapore.
When should you call a plumber?
Most people usually start their work by 8 AM. For professional plumbers, this is a different story. These contractors sometimes offer a 24/7 services for their clients. In this way, they get to resolve all plumbing problems no matter what the time or day it is.
Since there are plumbers who offer this kind of service, it's only logical to call on them when a plumbing concern starts. This should be done to prevent the said problem from getting worse. So when you notice a leak in your faucets or your water heater is acting differently, you should call on a professional plumber right away.
What you should not do is attempt to fix the problem on your own. For starters, you don't have the required training or experience to solve a plumbing problem. Furthermore, you also don't have the proper tools to deal with this matter. In doing so, you are placing your property and family in great risk due to your lack of plumbing knowledge and experience.
So the next time your source of water isn't working properly or several leaks have started in various areas of your home, you should call on a licensed plumber immediately. You'll be doing yourself and your family a huge favor when you do this act.