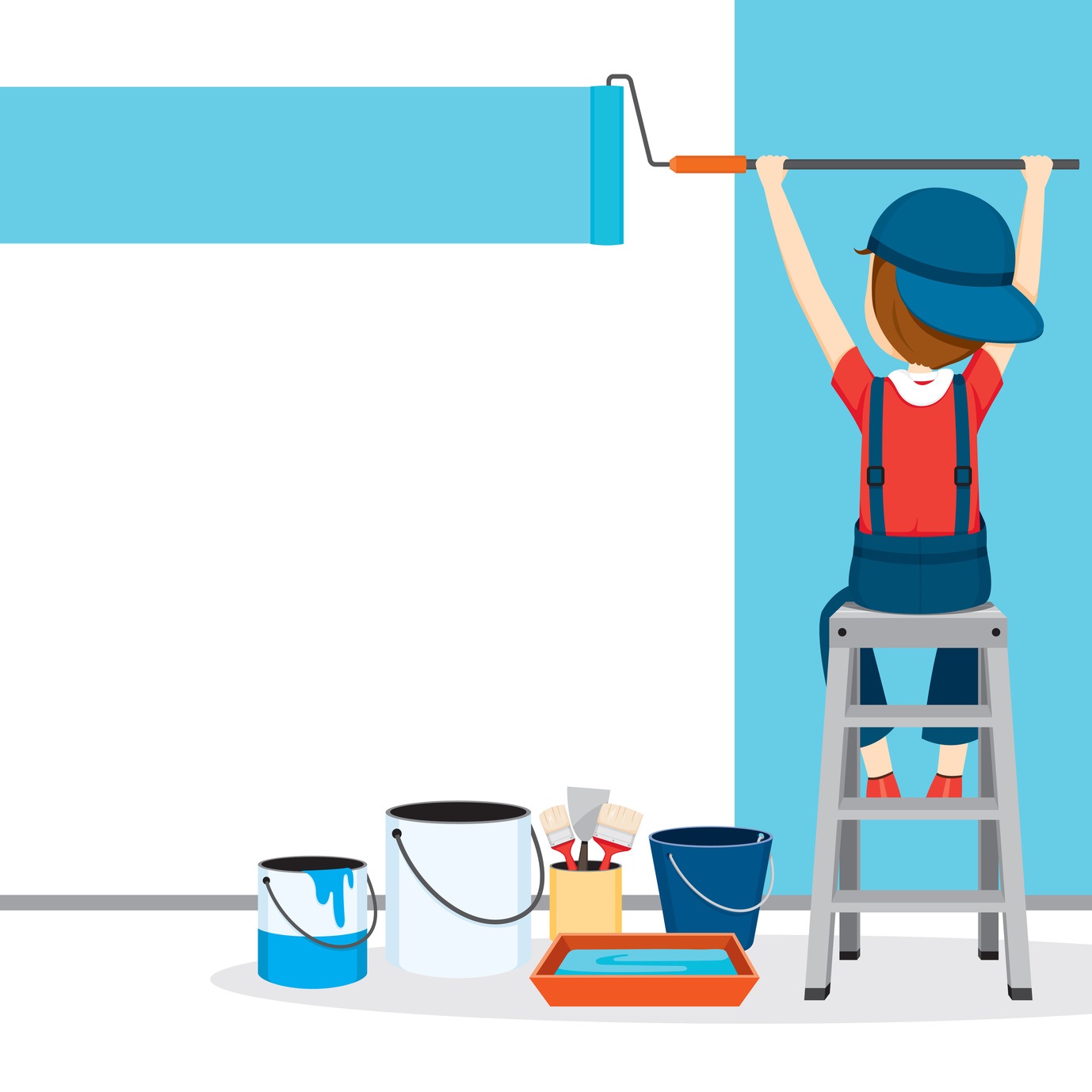 Helpful tips on painting
Singapore's humid climate is known to make your house paints vulnerable to wear & tear and fading with time. The exterior painting of your home is as important as your internal home-maintenance since it is the first defense line against harsh weather conditions and outdoor elements like snow, ice, rain, dirt and sandy wind. A nice paint not just enhances the curb appeal but also may increase the resale value of the home. Most people are attracted to the fine and beautiful home's wall compare to a tarnish and poorly maintenance wall paint.
Once you notice that your home paint has started to blister, crack or peel, its repairing and repainting should be immediately started, since leaving it untreated causes more expensive painting job. Being a highly customer-centered home improvement services provider, including plumbing, electrical and house painting services, we have compiled the best home painting tips that each Singapore household must know, whether he or she is planning to paint the home himself or hiring a pro.
What kinds of paints do you have?
Painting is a job that is quite technical as well in terms of the kinds of paints that are suitable for your home.
Two basic kinds of paints are:
Water-based latex paint
Oil-based alkyds
Latex paint cleans with a mixture of water and soap, dries fast, has minimal odor and stays flexible for long. Hence it is less prone to crack. Make sure the latex paints you are buying contain 100% acrylic resins.
Alkyd paints need mineral spirits (i.e. paint thinner) for cleaning. It is preferred by many professional painters since it is stain-resistant, long-lasting, has smooth flows and dries just with few brush strokes. However, these have a strong smell and may take more time to dry than water-based latex paint.
Whatever you choose between these, keep in mind that if latex paint is being applied over current alkyd paint, you need to prime all the surface first so as to ensure the perfect adherence of the new topcoat to an oil-based paint.
Surface Preparation
If you want proper adherence of paint to the surface, first clean the walls and other exterior surfaces of all grim, dirt, chalky residue and mildew. You can use a power sprayer to do this; however, hand scrubbing with a hard bristle brush is also an easier and effective way to do it quickly. If your old painted surface is in a good condition, it is fine to paint directly over it. Make sure you have already scrapped and sanded all spots where the old paint has flaked off or blistered. Also, don't forget to prime bare wood, if any, before starting painting.
Which painting tool (Brush or Roller) to be used?
It depends on your ease of use of the painting tool. The most effective, fastest and popular ways to do exterior and interior paint include roller and a paint brush both. Paint brush is more suitable for narrow surfaces, smaller areas, corners, and edges, while to paint long and extended surfaces like trim and siding, a small-diameter short roller is more helpful.
The Painting Direction
For a good-textured and smooth paint, you should paint in a top-to-bottom direction. For instance, apply paint to the bottom edge of siding, and then paint broad surfaces. To prevent lap marks, brush from the one wet surface onto another one. If it's not possible, you should paint on a previously painted-dried surface, overlapping onto dried painted surface by few inches.
Using Ladder
You may also have to work high up, so keep in mind basic safety tips for using a ladder. Don't overstretch too far to the side. Keep your hips within the ladder's horizontal rails.  It's wiser to climb down, shift the ladder to the new area to be painted, and then climb back.
We hope that these smart tips will be helpful to keep your home exterior and interior painting intact to its brand new condition all through the year. For more information and expert consultation call KiasuPlumber, Singapore's leading painting services provider.