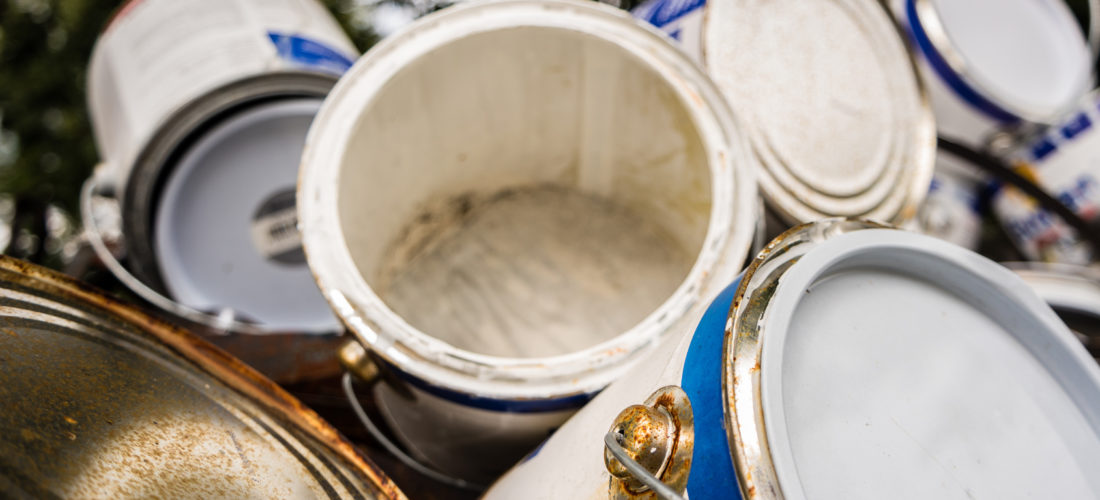 If you don't know how to dispose it, then get only what you need. Isn't this the simplest solution to the world's garbage problem? Sadly, not everyone is mindful of his or her own amount of consumption, that's why we have one of this mind-boggling and biggest environmental problems – the trash crisis.
In fact, the World Bank estimates that we will have around 4 billion tons of wastes each day by 2100 if we keep doing what we are doing. Isn't that alarming? But what's more alarming is that a percentage of this waste is hazardous to our health, and not all people know whether or not the waste they are disposing is hazardous. Paint is one such dangerous waste that you should know how to dispose properly. So, let's help you out through this writeup.
Use it Up
Before you consider disposing your paint liquid, try to think first of creative ways to use it up. Why not give your wall an extra coat or turn your wall into a work of art?
You can also give the paint to your neighbor whose house is under construction? If you overestimated, somebody else out there must have underestimated the amount of paint he or she will need for his or her construction or renovation project.
Proper Waste Disposal Methods
Latex Paint
This type of paint is relatively easier to dispose because it is neither toxic nor flammable. You should know if your paint is latex by the label that boldly indicates such fact. You can dispose this kind of paint with the can's lid off. However, you better solidify the paint inside before putting it in the garbage to save your trash collectors from inconvenient spills.
You might ask how you would dry the paint. Simple. Just leave the lid open and let it dry naturally. But if you have too much of it left, then mix it with cement and leave it there until the mixture dries up. After that, you can safely throw it away, appropriately, of course.
Oil-based Paint
This is the 100% hazardous type of paint, that is why disposing it requires much effort and discipline. Unlike the latex paint, you can't just dry it off and put in the garbage can because this type is hazardous and flammable whether dry or wet. You cannot even use it after long storage because it poses a great risk to health. Needless to say, you can't just pour it on the soil or down the drain because when it comes in contact with electrical tools or smoke, it can cause fire.
The only way to dispose oil-based paint liquids is by bringing them to your community's hazardous waste facility. You simply can't do it on your own.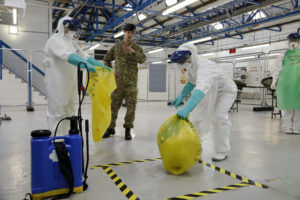 You may think there's more to paint disposal than these information, but there really isn't. Just follow these simple steps and you will lessen the hazardous waste problem our world is facing.
Next time you go to the store to purchase paint, ask your professional house painting contractor first for a correct estimate of the gallons you will need for the project. Don't overestimate. It will be better to go back to the store if your painter underestimated, than to waste money or pose danger to the environment by buying too much.