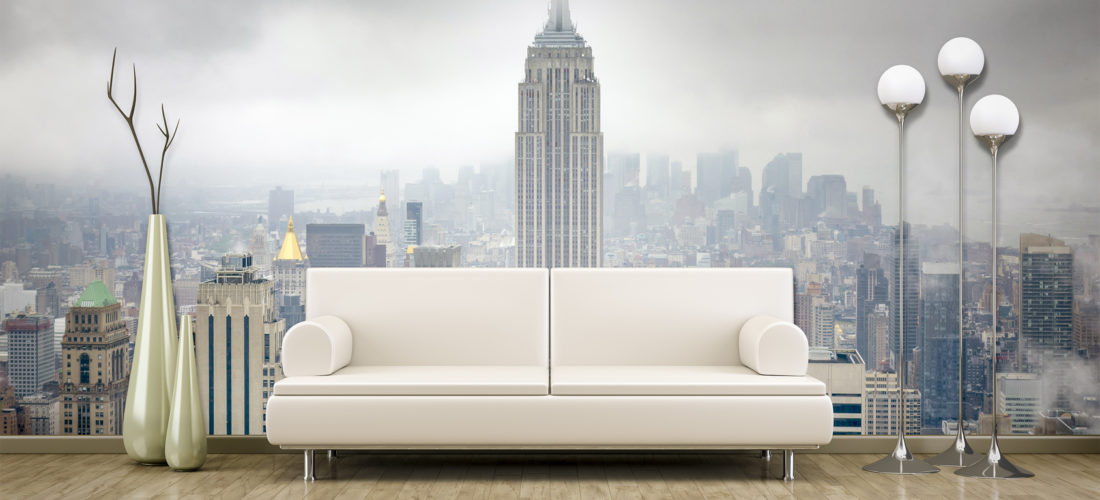 There are times when you just can't appreciate your home interior anymore. Everywhere you look, things look so conventional and mundane. Every element inside your house just contributes to a drab and gloomy interior scheme. If you are are tired of this and you're craving a for a definite change, you can start with your interior wall paint. In an instant, you can transform your interiors into something that will motivate you always. One good way to get inspired with the help of your walls is by applying eye-catching murals on it. Here are some good reasons why your should entertain this idea.
Your personality reigns supreme
There's no better canvas inside your home than your walls. And with the application of mural paintings on them, you can have the ultimate chance to express yourself, your thoughts, and dreams. When it comes to customization, nothing beats the creative benefit murals can bring to your house. Think about it folks. If you love the great outdoors, this is your chance to bring it to your house. All you need is a wonderful mural design, a professional who can bring your vision to life, and you're good to go.
It's one of a kind
Ask anyone you know or check the residences out. Chances are, you'll find a solid color for their walls inside. If you're lucky, you'll find some homes with faux finishing or someone who likes murals as well. The point is, the people who would choose to paint their walls with customized murals are part of the minority. If you go with this design choice, you'll be glad to know there won't be an interior that's going to resemble yours. This is true, especially if you choose a mural design that's made with utmost artistry. You can also try faux finishing for your walls if you want to give your interiors more attitude.
It's inspirational
Have you woken up one morning and felt so heavy? We imagine it's really hard to get up and be motivated for a long and arduous day at the office. Well, waking up to a beautiful scenery or your favorite memory on your walls will surely be a big help in getting up each morning and conquering the rest of your day. The image of an outstanding landscape or a painting of your loved ones can provide all the inspiration you need. And this is only possible with the help of a mural painting on your walls. Conventional painted walls won't even do the trick when it comes to inspiring you.
It's stylish and quirky
If you're all about style, you'll be glad to know mural painting can be really good for your tastes. With murals painted on your wall, you won't even have to worry about looking normal and boring. The only limitation you have when it comes to mural designs is your own mind. As such, there are so many designs you can choose from that can convey your style preferences. Plus, you can even change your mural designs when it gets too old for you.
If you want to give your home a new look or a personal touch that will separate it from the rest, it's a good investment to hire professional house painting contractors who know how to do it the right way. Yes, you can try to do this on your own. But it will be better to entrust it in the hands of the experienced and capable so as not to waste any time or money.