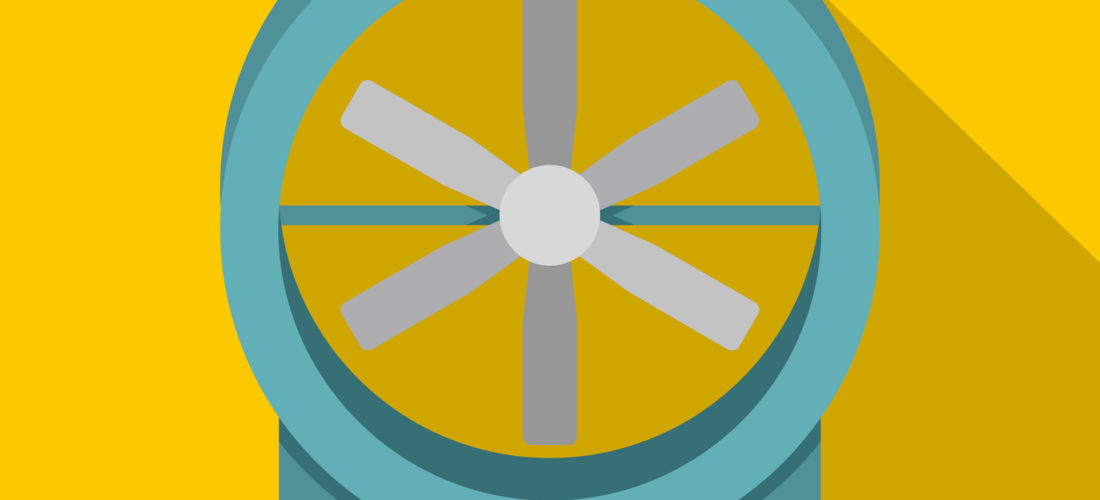 Comfort and convenience are things that cannot be absent inside your home. Without these two things, you and your family won't be able to live the way you want to. That's why it's very important to ensure every area and system in your house is present and working properly. One such system you should keep a close eye on is your house's ventilation system. Having such will ensure air flows freely throughout your residence and heat will be greatly reduced. And to make sure that happens is having bathroom and kitchen exhaust fans installed right away.
Why are Exhaust Fans Important in a Household?
Have you ever been to a place where there are no windows? How about to a place where air cannot get in or out? We can imagine how hot it was in that particular place and how uncomfortable it is. Well, that's the exact reason why exhaust fans are needed. These fans are installed mainly on walls and act as a transporter of air from one area into a specific room in your house.
For example, you have an exhaust fan installed on your bathroom or kitchen. This fan will then ventilate that aforementioned area with much needed air to dissipate the heat and provide more moisture. Without an exhaust fan, your house will be much more humid than you'd like. Plus, exhaust fans present a cheaper alternative to the use of air conditioners.
Different Kinds of Exhaust Fans
When you do go with the option of getting exhaust fans installation services, you need to determine first which type best suits you. Here are some of them.
Ceiling Exhaust Fan – As the name implies, this exhaust fan is mounted on a space between the attic and your home's living space. This exhaust fan type is more commonly used to living rooms to provide quality air ventilation in a short amount of time.
Ducted Exhaust Fan – This type of exhaust fan is normally installed from rafters and away from the ceilings. The main advantage of these exhaust fans is that they can ventilate air from different locations.
Rooftop Exhaust Fan – If your home has no ceilings, you might want to consider installing rooftop exhaust fans. These fans are directly mounted on a roof and provide fresh air well.
The Danger of Installing Exhaust Fans On your Own
Installing an exhaust fan all on your own is not the best course of action. First and foremost, you neither have the necessary training or experience to do such a thing. Second, you lack the proper set of tools to install an exhaust fan effectively. If you attempt to do this task yourself, you would might damage your house and expose yourself to a serious injury. Plus, you're going to spend money in resolving these accidents as well.
Why is it Important to Hire a Professional?
If you want a hassle-free exhaust fan installation, there's no other choice available but to call on a professional to do it for you. These contractors are experienced to get the job done right away without causing any form of damage to your property or to any human being. You'll also save more time and money in hiring a person who knows the best when it comes to exhaust fan installation.