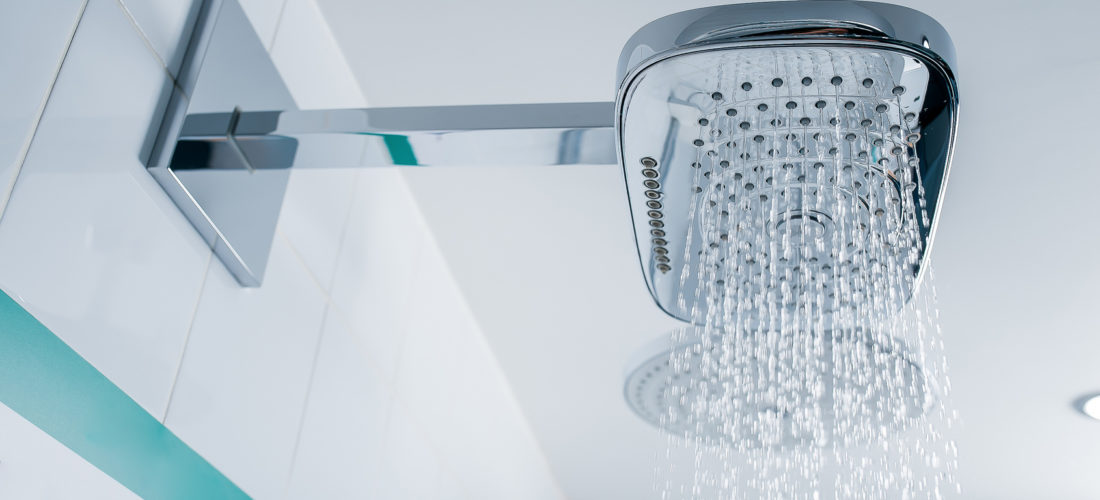 Having a shower in your bathroom certainly makes your bathing experience a lot faster and more convenient. You no longer need to scoop up water from its container manually if you have this handy plumbing fixture around. At the same time, showers are also one of the top reasons why your water bill has increased.
Using a shower often makes us more complacent with the use of water. This complacency leads to waste a huge amount of water as we go about our daily tasks. In order to remedy this predicament, a good solution would be to use a water-efficient shower head in your bathroom. Here are some of its benefits you can take advantage of.
Less usage of water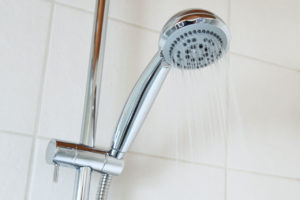 As the name implies, this certain plumbing fixture efficiently releases the required amount of water without any sort of compromise. A normal person who takes a bath for a little more than 10 minutes uses 60 gallons of water using a conventional shower head. This number significantly goes down when a water efficient shower head is used. As such, around 14,000 gallons of water can be saved each year by a single person just by using this handy bathroom fixture.
Less power is consumed
A lot of showers are connected to water heaters to provide a very relaxing bathing experience. Normal shower heads expel a lot of water, making the job of water heaters much harder due to the sheer volume they have to deal with. By using a water-efficient shower head, water heaters will not be overtaxed because there is less water to work with. As a result, you not only get to save more water but you also save a lot of electricity as well.
Eco-friendly
We all know how the climate has changed over the past few decades. It's suddenly warmer and sea levels are steadily rising. It would be great if we did something to help fight against the negative effects of climate change. One good way is to install water-saving shower heads. As previously mentioned, these fixtures save a lot of water every year. If majority of the population would start using water-efficient shower heads, it could be a big help in the fight to save our planet. This will help provide more water to those areas that lack accessible and clean water.
Taking out your old shower head and replacing it with a new one is a must these days. As a matter of fact, it only takes a while and not much effort to do so. Here are some tips on how to save water in no time at all.
Tips in Installing the Shower Head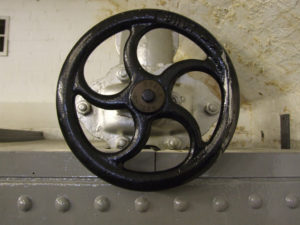 Turn off the water supply first
Before you do any kind of work inside your bathroom, it would be prudent to turn off the main supply of water in your house. This will prevent any form of accidental flooding once you take apart your old shower to replace it with a new one.
Protect your bathroom floor
As you remove your old shower head, you can expect some pieces and bits to fall on the floor. That's the reason why you should place an old towel or any other material that can catch these things. After you're done with the whole replacement process, you can just wrap this towel and throw its contents in the trash. Otherwise, they might get stuck in your drainage pipes and flood your bathroom. Do remember that cleaning these pipes will be costly, both in time and money.
Remove your old shower head
Some shower heads can be easily removed from its hose. All you need to do is twist it counter-clockwise to loosen it. Once you have loosened it, gently remove it and place it in a safe spot. If you're having a hard time, you can use a wrench to loosen it up. Be careful though, because any excessive force can permanently damage your old shower head or the connecting hose. Once that happens, you're going to have a bigger trouble in store for you.
Clean everything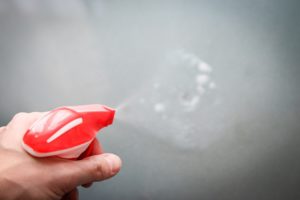 We don't want any sign of dirt or debris whenever we are taking a bath. It defeats the purpose of the whole bathing experience and we'd rather solve this problem first before cleaning ourselves. If you go ahead and install the new shower head without cleaning it, the connecting hose, and all of the corresponding components, there will be harmful elements when you take a bath. Better clean everything thoroughly first before you install a new shower head.
Tighten everything up
Attaching a water-efficient shower head can be made harder if the connecting hose's threads have become loose. You will not be able to use your new shower properly. Plus, a lot of leaks will start and more of your money will be wasted. To solve this, you can use Teflon tape to provide additional security to your shower fixture. This solution is very easy to find and it doesn't cost that much. As a result, your new shower head will be secure in its place without the risk of water leaks from compromising your bathing experience.
Check everything
After installing your new shower head, turn your water supply on immediately. Check your shower and turn it on as well. You will immediately recognize a difference in its flow. The strength of the water flow is still the same but less of this resource is actually being utilized without affecting your preferences. Once you have checked everything thoroughly, you now have a water-efficient shower head in your home.
Of course, installing a new shower head in your bathroom is not without its complications. If you encounter any difficulty, the best course of action is to call on a reliable and experienced licensed plumber to do the task for you. Forcing a solution might make things worse in your bathroom. Hiring a professional plumbing service will not only save you a lot of time, you will also have more peace of mind that your water-efficient shower head will be installed properly as well.
SaveSave
SaveSave
SaveSave
SaveSave
SaveSave
SaveSave