Every property uses water for a lot of purposes. Foremost among these reasons is to have a source of nourishment and to get rid of dirt from our bodies or belongings. When an unfortunate event arises that limits our supply of water in our home or office, you can expect to encounter a difficult situation.
A lot of simple tasks will get harder and your daily routine will be severely affected. That's why it's better to be proactive in the care and maintenance of your property, especially with your plumbing system. One such event you need to be prepared for is a burst pipe. Here are the three most common reasons why this plumbing problem happens.
A tree root has expanded into your plumbing pipe network
In some cases, a property has one or several trees in it. This is done to improve the landscape and the overall look of a residential property or a commercial establishment. But in some cases, the presence of trees can be more of a liability than an advantage.
This is true, especially if you have plumbing pipes installed outside or underneath of your house. When the roots of these trees are left unchecked, they will expand into places where your plumbing pipes are located underground. This expansion will damage your plumbing pipes and cause them to burst. And you know that only a professional can help you in times like this. Their skills and experience make demands for them high these days.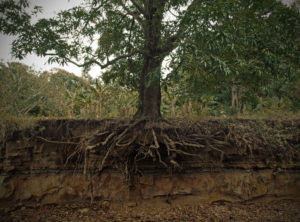 The first course of action you should take is to call on a professional plumber to temporarily fix the damage caused to your plumbing system. Next, you should seek the help of an experienced landscape contractor to do something about the tree and its problematic roots. Once the landscaping expert has figured out a way to get rid of excess tree roots, the plumber can then replace the damaged pipe and return a sense of normalcy to your household or place of work. Be careful though in observing the work of the plumber you choose and about his reputation. You wouldn't want to end up with a disaster such as this.
One of your plumbing pipes has corroded
Plumbing pipes are usually made of tough and durable material, like PVC or metal. But like everything else in this world, these materials will slowly decay as time passes on. Pipes made out of certain metals will allow oxygen to seep into its inner workings and be the cause for rust to form. If you noticed dirt in your water or a loss of pressure, it's wise to call on a professional to check on your pipes. This professional will assess if your pipes need to be replaced before they burst in an unexpected time.
A plumbing pipe has collapsed

Last, but not the least, pipes may burst when something causes them to collapse. The most common reason for this to happen is due to natural disasters. For instance, a strong typhoon will bring heavy rains and wind to your doorstep. These natural elements will arrive with such a force that can damage your property, including its burst pipes. It's better to reinforce your h ome or workplace properly to ensure no amount of damage, whether natural or man-made, can disrupt the flow of water. If you do experience a pipe bursting Singapore problem, you better call on the experts to help you out right away.