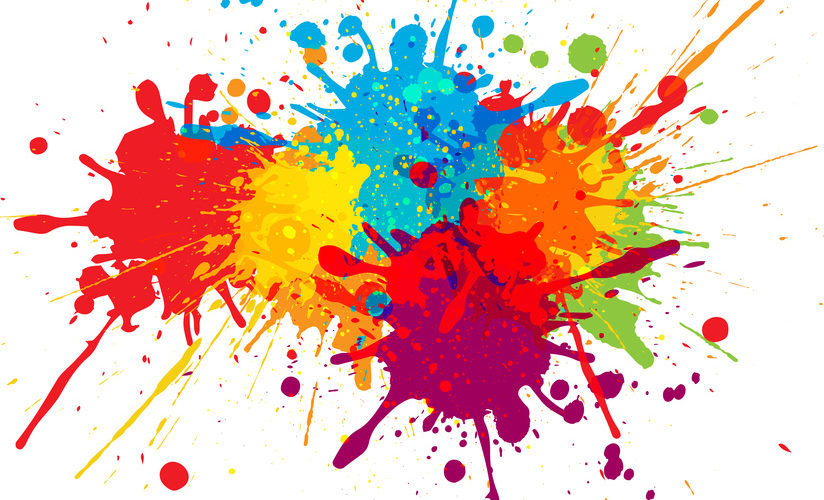 Not everyone relates to the bold and the beautiful, but then not everyone relates to the pale and subdued either. Your interiors speak of what kind of personality you have. After all don't they say that the home is the reflection of the home maker?
But how can you highlight those intricate architectures within your lovely penthouse?
How can you make the chrome statues stand out with the help of the right wall paints?
How can you light up the room without adding an extra light bulb? The answer is rather simple, by choosing the right colour for your walls and that applies to every room and quite literally.
Try The Colour
One of the most effective ways to use wall colors or paint to transform your home and all the rooms within is to play with its architectural features. We all have moldings, pillars, mantels, built-in bookcases and shelves and those gigantic arched doorways, windows, and doors. The list just goes on and on and they all offer you the golden opportunity to add another layer of color to your walls. This is the right way to play safe and it works every time, especially if you are scared of experimenting with wall paints. Choose the shades you want to use and try them first on these accents before you use them on walls.
Love What You See?
Another easy way to find out what color you wouldn't mind looking at everyday is to imagine yourself in a room with your eyes closed and then think of the color you want to be surrounded with. This is the most fundamental way of planning and choosing the right color for your walls and works every time for those who are planning to renovate. The color that pops into your mind is the one that you can live with for a few years or until you plan to renovate again.
Mix And Match
Trying to select the best paint for our walls? Try matching the color palette with your furniture. Yes, you can pick out the shades that either compliment the colors of the upholstery or contrast with them in an eye-pleasing manner. Remember, picking out contrasting colors can be tricky because beige and maroon might look good on your sofa but not so much on your adjacent walls.
Spaces Make For Ideal Yardstick
If you have ample space in your home, you can indeed play with much bolder and daring colors. Choose dark and mysterious colors such as mahogany and purple and accent them with off white adjacent walls and/or pillars. On the other hand, if you have limited space or a smaller home, then it is better to stick to one or two color options and preferably pale ones as they give an illusion of bigger and more spacious home. They also reflect light more, thus making it more inviting.
White Avoids All Confusion
Go with the universal color that is white. You can play with color if you want after you have given your home a pristine pearly gloss. White is the ideal choice for everyone who is afraid of trying unique colors on their walls because those colors become a part of your life and looking at them every day might turn out to be tiresome for some people. Therefore, white is the safest choice and of course you can get colored accents in the form of blue archways, green windows, red shelves and mahogany doors, etc. This way you get a dash of color without it being too much on your eyes.
Painting can be messy, hence should you need professional house painting services to brighten up your home, contact us for free consultancy and quote today!