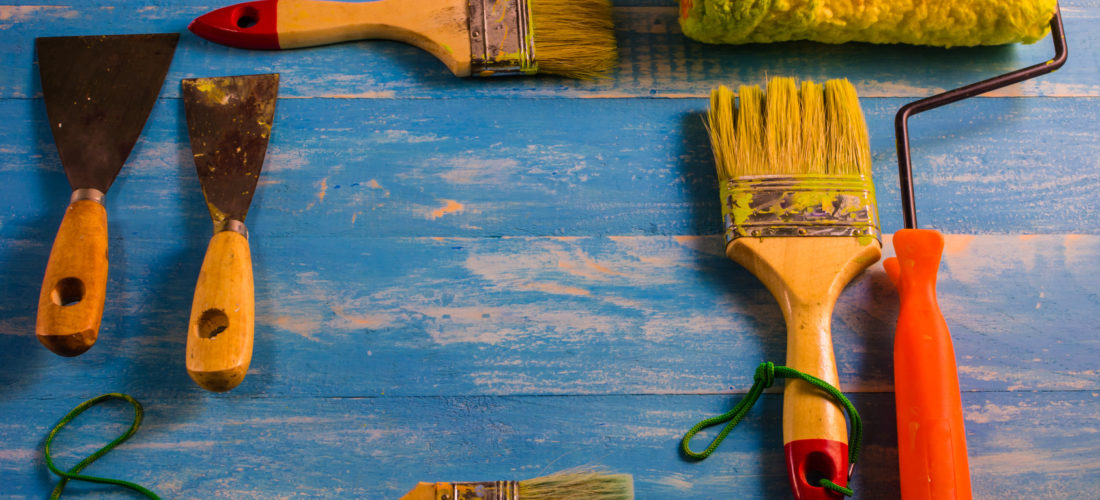 Now we discuss the facade of your abode. Everyone knows the home exterior plays a big part in creating an impression, but it's one of the most difficult aspects to deal with. When it comes to beautifying your home's outside appearance, the overall look is more important than you realize. Any form of structural damage should be repaired right away, especially the obvious ones that are real eyesores. All sorts of dirt is better off cleaned.
In this aspect, though, your home's exterior paint scheme reigns supreme. If your home's exterior isn't the way you imagined it to be, the best solution you can go for is to have it painted anew. Here are a couple of tips to make your house look like new again with the help of a brand new exterior paint job.
Determine your preferred paint color
First of all, the entire painting process of your house's exterior hinges on the color you're going to choose. Little did you know, there's a deeper meaning and a wider impact of paint colors on your productivity than you can ever imagine. Think carefully about this decision folks because you can only get one shot at this process. If you make a wrong choice, you stand the chance of spending twice as much to correct your painting mistake.
In this regard, using a neutral color for your home's exterior is a safe and great choice. This color option conveys an atmosphere that's conducive for families and their respective guests without going overboard. Stay away from loud colors, such as red, violet, and orange. Instead, opt for neutral palettes, such as grey, tan, and beige.
Perform the proper preparation process
Before any paint is applied on your home, do remember that there is a set of steps that needs to be done first. Foremost among them is cleaning and sanding the entire exterior surface of your residence. This should be done in order for the paint to stick on the surfaces and dry without any imperfections. Plus, make sure any form of damage to an exterior of a home should be repaired immediately.
Wood rot is a common problem for homeowners. It can be as big as a hole in your house's exterior or something small found near the window ledges. No matter what the size is, having any sign of wood rot repaired is important to ensure your home exterior's surface is evenly painted. Sometimes, when the damage is too big that it gets in the way of painting your home exteriors, you're left with no other option but to hire the most dependable painting services Singapore can ever offer.
Watch out for Pests
You can't go on and have a beautiful home exterior if the presence of pests is lurking around. Various pests, such as termites, rodents, wasps, and bees, are known to damage walls or build nests. That's the reason why you need to take some time and check your house out for any sign of these critters. Once you've found them, don't handle the problem all by yourself. Better call on professional pest exterminators to do the job for you since they are equipped and experience in handling pest problems.
Choose quality paint products
Our house is always subjected to the elements. Each year, a home suffers from a constant barrage of harsh sunlight and storms. In order to provide a certain degree of protection against different weather conditions, quality paint should be applied on your home exterior. Here are some paint reviews made by Consumer Reports that might help you find the best option for your home. Although you might have to spend a little bit more, investing in weather-proof and UV-resistance paint can eventually save you money in the long-term.