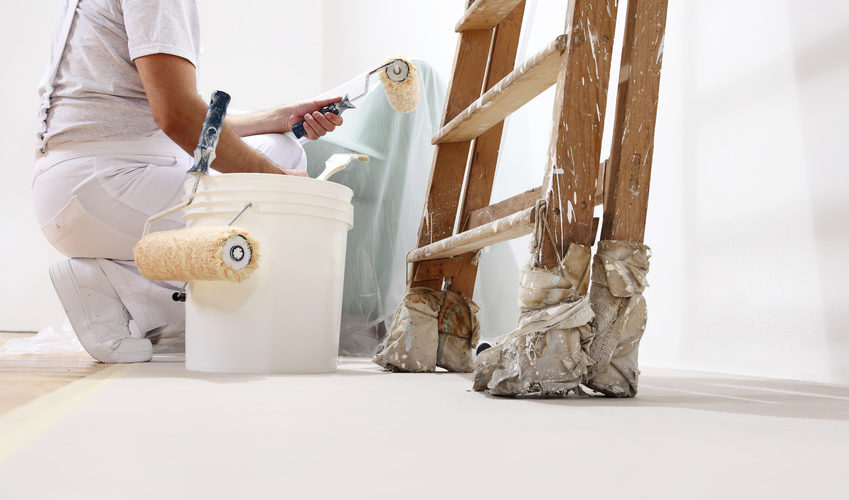 Choosing colors for your walls seems like a matter of taste and preferences but few know about the psychology of colors. Psychology of colors refers to how the color around us affects our mental state or mood. Choosing the color of walls according to color psychology can help you find the perfect mood for that room, affecting your feelings as well as anyone who enters. Here are seven colors and how they affect your mood:
Black: While not used for painting entire walls, black is often used to create accents in a room. Black represents sophistication, elegance and formality. So, use this in rooms where you want to create a sense of professionalism. This color would ideally be used in conference rooms or any room used for official purposes.
White: Usually depicting innocence and simplicity, white is the perfect color to create a sense of serenity and peace. White is also used to make spaces look bigger. So, use this color for smaller rooms that will help you create a relaxed and peaceful vibe.
Blue: Blue, especially lighter shades of blue is perfect for creating a relaxed atmosphere. One of the favorites for room colors, blue is known to slow pulse rate and lower body temperature. Using this color for bedrooms or lounge areas can help you relax just by entering the room.
Green: Green represents renewal and youth. It is one of the more versatile colors and can be used in dining rooms and bedrooms. In bedrooms, it will create a calming effect and help you re-energize when tired.
Yellow: The color of optimism and happiness, yellow is an upbeat color. It has been known to up the level of serotonin, meaning that the color actually creates happier and optimistic vibes. Yellow is also known for increasing your creativity so it is definitely a good choice for studios as well.
Purple: Purple is a difficult color to work with. It can seem overpowering for any room but the good thing about it is that it is known for stimulating brain activity. Therefore, it is a great choice for children's bedroom or study rooms.
Red: Red screams excitement and energy. It is usually associated with desire and passion and even raises your blood pressure and heartbeat rate. This is the perfect color for dining rooms and adult bedrooms but not a good choice for children bedrooms.
These are the effect of different colors on our moods so choose your wall paint accordingly and create the exact atmosphere you want. Check with our Kiasuplumber painter for a free consultancy before putting your act together!