Water heater Installation & repair
Do you know when you need quick repair of your water heating system?
That's when the heater gets damaged. Water heating systems are the common essentials of every Singaporean household. And sometimes, they need instant repairs. In Singapore, there are many plumbing services companies that offer water heater installation and repair services, however, their expertise may vary. Hence, before engaging an HDB plumber, do check with the service provider if they are familiar with the repair of your current water heater.
Most common water heater issues include:
Faulty switch
Tank leakage
No hot water,
Electric supply trips as the heater is turned on,
No power
Leakage in pipes that lead to the water tank
Low water pressure in the tap of shower
Most of these issues include on-site inspection to identify the real problem in the heating system. If the fault lies in the heating components, they may need repair or replacement. In some cases, replacement of components seems more viable and economical as compared to repairs.
Popular Water Heater Brands
In the case of replacement of components, it is advisable to contact the water heater installation agency, because they can offer the best advice as to which brand you should go for. In case you're hiring Professional HDB plumber, make sure they have worked with popular heater brands, such as –
This leads us to another important question….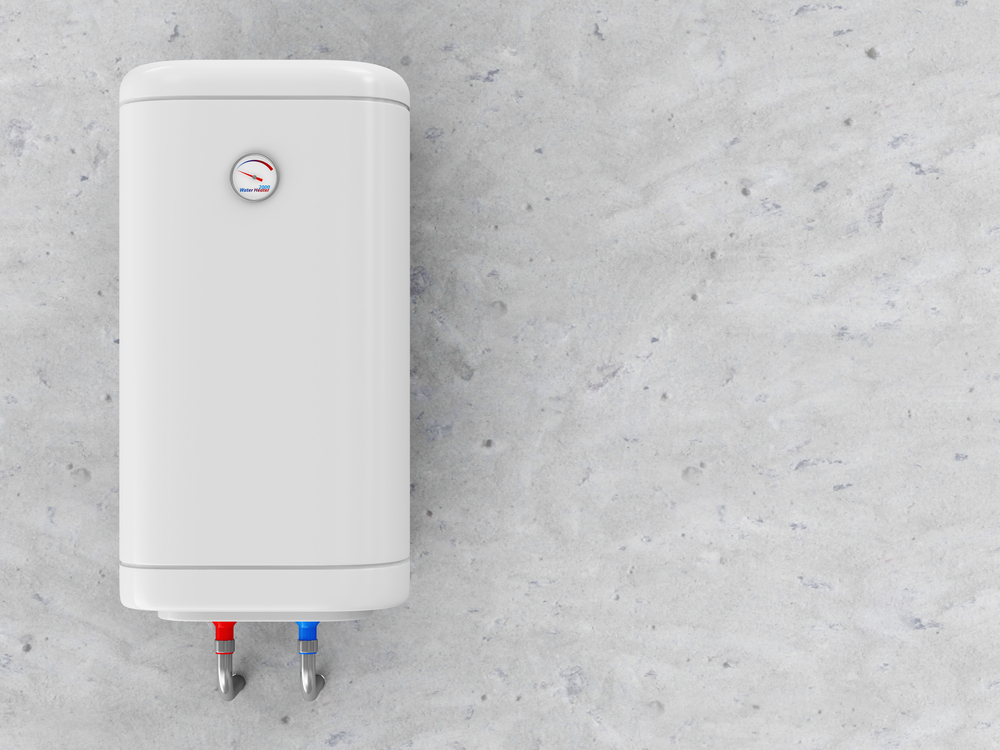 What type of water heating appliance you have?
You may have any of the following heating system installed in your bathroom:
Storage water heaters
Electric shower heads (Instant Heaters)
POU (point-of-use) water heater
Tankless heating system
Solar water heater
There are many types of water heaters but Instant Heaters and Storage Tank Heaters are most common in Singapore households. So, let's compare the two options.
Comparison between Instant Water Heater and Storage Tank Heater
Compare the cost of electricity consumed and the heating method. For example; instant heating system costs much less than the storage tank system, but it consumes more electricity.
Water consumption (amount of hot water to be used) is another important factor in determining which heating system to purchase. You can do a simple math and calculate how much hot water you need on daily basis.
Determine how much hot water you and your family needs on daily basis. If you have a family of 4 members and each of them takes 30 minutes in the shower, the total time of shower will be 2 hours daily.
Now compare the electricity consumption of each system. Instant heating system usually consumes 3kw per hour. So, it will consume 6kw. On the other hand, the water stored in storage tank heater will take 2kw/hr. Since water is already stored, it'll take less energy to heat up. While storage tank is good for large families, instant water is better for 1-2 people since it approximately 1kw daily.
Heating methods used in the instant heater and storage-tank heater are different.
Storage tank is used to store the water before you switch it on to heat up the water.
Instant heater only heats up the water when turned on.
Which is better?
In short, instant water heater is best when you only need a hot water to take a bath. On the other hand, storage water tank is best when you need hot water in the kitchen and bathrooms throughout the day.
Instant heating system is meant to supply hot water in relatively lesser time as compared with a storage tank. Storage tank is better than instant heater in terms of water pressure. As far as durability and lifespan is concerned, storage tank lasts for 5-7 years while instant heating system has a lifespan of 3 – 5 years.
Kiasuplumber is a leading services provider for your home plumbing needs. Call us now should you require our plumber Singapore to recommend, install or repair your home water tank.