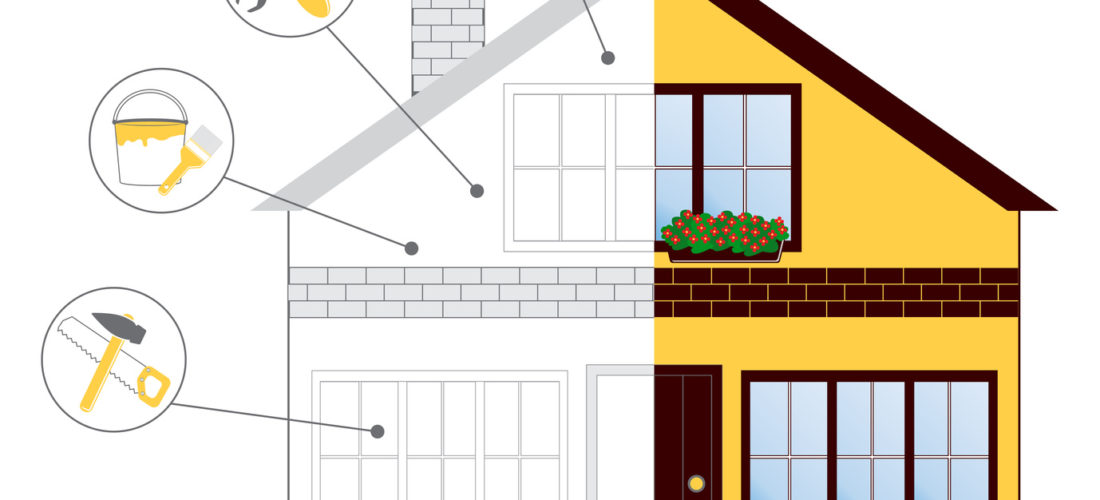 When it comes to repairing the common damages to our home fixtures, we have a tendency to delay resolving the problem. We usually think that as long as it's working, there's no need for any fixing. However, this mentality often leads us to bigger problems that definitely cost much to remedy.
For sure, there are property damages that should be left to the hands of skilled and experienced repairmen, but there are some that can be solved easily with a little tweak and a sense of creativity.
Wobbly Wooden Chairs
Who has not experienced getting annoyed over and over because of a wobbly chair that does not seem to solve itself no matter how we wish it would? Well, it's time a human being take some concrete action to remedy this problem. Stop resorting to paper and rubber inserts underneath the chairs, and start fixing it for good.
You'll need a wood glue, a chisel, a sandpaper, a hammer, and a long rope. Disassemble the legs of your chair. Chip out the inside of the hole where you detached each leg in order to remove the uneven wood crumbs. Clear the end of the legs using a sandpaper. Put the wood glue on the holes, then attach the legs. Remove all the excess glue on the sides by wiping it off with a damp cloth and pound the leg slightly with a hammer. Finally, hold the chair in place and clamp it using the rope. Make sure the chair is even to get rid of the wobble.
Wall and Ceiling Water Damage
Now, isn't this very common when you still have wooden walls or ceiling? If you are facing this problem right now, get your carpentry tools and start a simple wall or ceiling repair task.
The very first step is to identify the water leak. If this is quite hard for you, then ask professional plumbers to help you out. Let them resolve the leak first. Otherwise, you'll have to perform this wall and ceiling repair task over and over.
Now, it's time to remove the damaged drywall. Use a wood cutter to cut off the damaged portion rectangularly. Use this piece to measure the patch that you will make out of another drywall. Just make sure the new piece you will cut out will be one inch bigger on all corners compared to the hole on your old drywall. Use a strong wallboard joint compound to attach the patch to the hole. After a few hours, clean out the dirt and paint the repaired drywall.
However, if the damage is bigger than 12 inches, you better hire professional Singapore handyman services to have your drywall repaired or replaced completely.
Old Mirror Problems
Everyone loves vintage mirrors but nobody wants to look at their reflection and see some black dots on it. This is a common problem when your mirror has been damaged or the one you bought from the antique shop has these defects.
Worry not though because you just need a foil or a mirror-like spray paint to renew your tool for vanity. The first thing you have to understand is that the damage is not really that serious. The reason for the dark spots in your mirror is the damaged back portion of it. So that's what we need to solve.
Look at the back of your mirror and notice the spots. Now to remedy that, you can either spray paint the back portion or tape some foil to patch it. Simple, right? After doing either of these steps, the black spots will be gone.