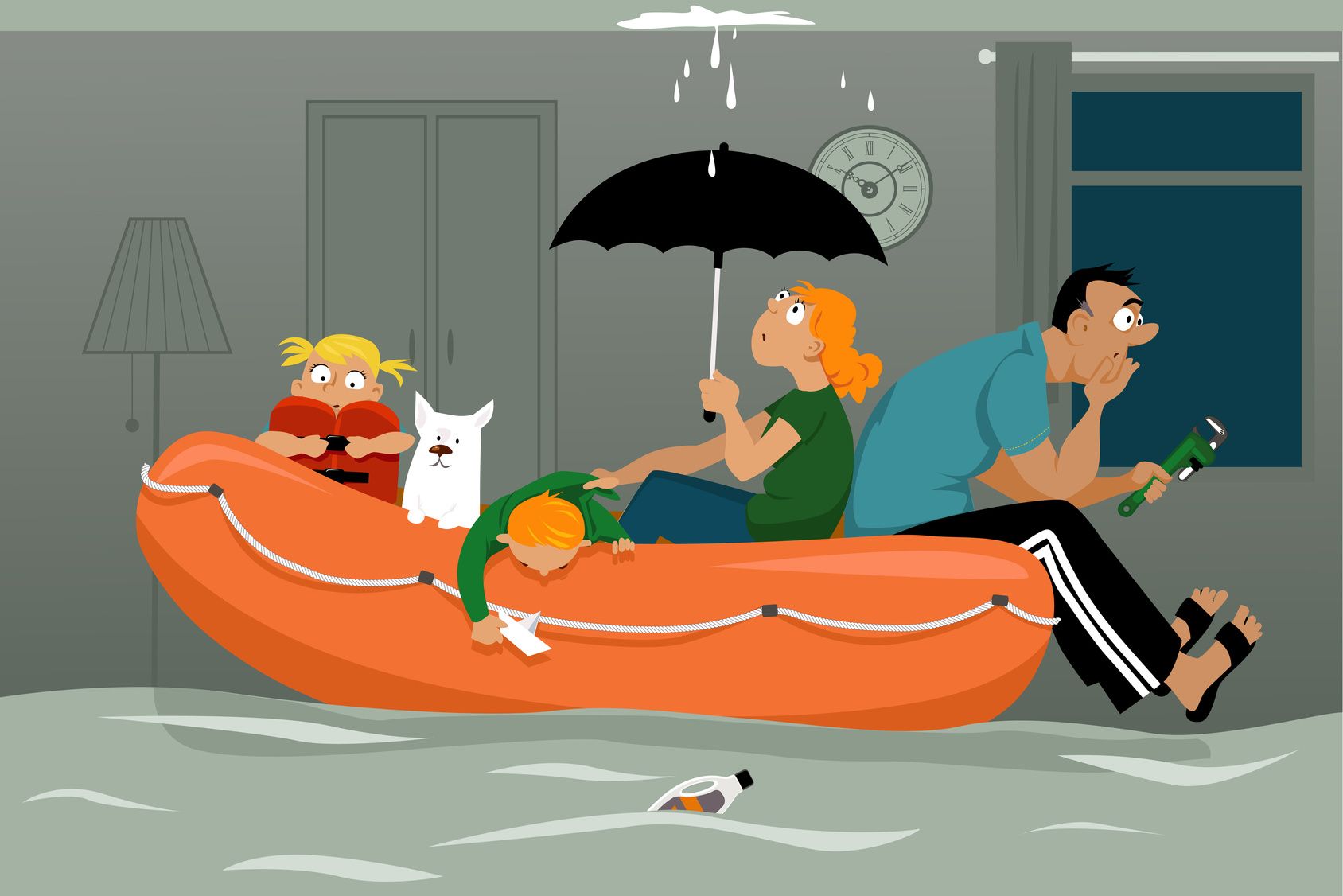 NO MORE Wet Kitchens-Tips to prevent Kitchen Leakages
Being your home lover and also a food lover like me, your kitchen must be like your baby for you. And it hurts when your baby is out of its usual condition. Moreover, the kitchen is the counter piece of any home, since it is the place where you make meals, your family gathers to eat and guests are entertained with food. Unfortunately, the kitchen is often the very first area in your home that is affected by leakages and flooding, leading to wet kitchens, clogged drain and many other related problems. With a lot of appliances hanging up to water lines, proper maintenance of drains and pipes is highly essential to prevent kitchen leakages. Maintaining your kitchen would is not that difficult now. Here are some of the great tips that will help you prevent this problem and ensure NO MORE wet kitchen.
Dishwasher can be an ice breaker
Almost every kitchen has a dishwasher; however, it is usually the first thing that may flood. When dishwasher floods, it not just damages your appliance but also your crockery, kitchen floor, and cabinets. It is recommended to only run your dishwasher when you are home and awake as something going wrong while you are away or asleep can cause more damage. In addition, check the hoses. Most of the dishwasher gets water supply from rubber made hoses; which may degrade with time. Inspect hoses frequently to ensure their timely replacement. A stronger braided hose is considered a better choice, instead of the ones made from rubber. Our plumber in Singapore provides complete replacement and installation services for your affected dishwasher hoses. Lastly, keep the seal and pump free of debris to ensure proper draining.
Refrigerator water lines can be a culprit
An instant availability of cold filtered water, as well as ice on demand, is quite convenient; however, a leaky refrigerated water line can also cause huge damage. The water line that supplies a steady flow of water to the refrigerator, is usually made from copper. If any hole develops in it or the line becomes unattached, excessive water can leak into your floor slowly. You can prevent this by using a water alarm. This small battery-backed device has electrodes on its base and alerts you whenever these electrodes come into contact with water. You get to know the leakage immediately. Also, inspect the water line on a regular basis. If you find any crimp, replace it immediately. The crimp can be prevented by coating your hose with a hard PVC pipe.
Take care of your Sink piping
You may find the plumbing under the sink of your kitchen intimidating but you shouldn't be afraid. The leaks under your kitchen sink cause a great deal of damage, hence, it is essential to detect and fix it without any delay. Often, this leakage is caused by the drain, so you should also keep an eye on corrosion or blockages in the drain. There is not so much to do to prevent your sink leakages other than ensuring properly installed and maintained sink, pipes, and drain. It is recommended to keep a water alarm under your sink so that it alerts you if it catches any problem. Usually, the sink leaks can easily be identified and repaired with a quick tightening of come connections; however, if it's not working, don't hesitate to call our 24 hours plumbing services in Singapore.